People would be wondered how rice to be cooked? Now Gaosheng Aluminum Company shares the tips for you. Types of rice are various, such as long rice, white rice and brown rice. It can be cooked with a pot in the stove in an old-fashioned way, or in an electric rice cooker heating plate with the development of the technologies. Frankly speaking, rice cooker brings huge convenience to everyone on earth because it cooks rice from raw grain to yummy rice only within 15~20 minutes, especially when you feel exhausted and hungry from the whole-day working. If you have a rice maker at home or office, meal will be always ready for you in a short time.
There Are Four Steps To Cook Rice :
First, put certain amount of water and raw rice into the cooking pan for washing and repeat two to three times until the water is clear.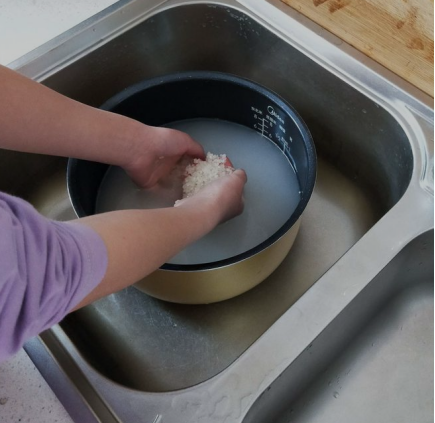 Second, place correct amount of water into the cooking pan.
Third, plugging in the power supply. Because of the depressing of the cooking pan's weight, thermal-sensing device transfer signal to aluminum electric heating plate. Aluminum electric heating plate is made with highly conductive metal materials, such as aluminum and copper. Therefore, electric heating plate quickly bring water to the boiling point. Finally, rice is ready to enjoy in 15-20 minutes based on the types of rice.
Rice cooker is a necessity for everyone who likes sweet and tasted rice. On the market, there are multiple brands from all over the world and various performances of rice cookers which made consumer confused that which one is the best. Rice is indispensable for Asian, and they mostly select a rice cooker with aluminum electric rice cooker because of its stability, safety, and not pricey. Aluminum electric heating plate is one of the most important elements for rice cooker. Furthermore, nowadays most of the pressure cooker and rice maker with aluminum casting plate are able to cook brown rice, hot pot and various meals that consumer have never imagined. Therefore, rice cooker with aluminum electric heating plate is the best choice and essential for people's diet.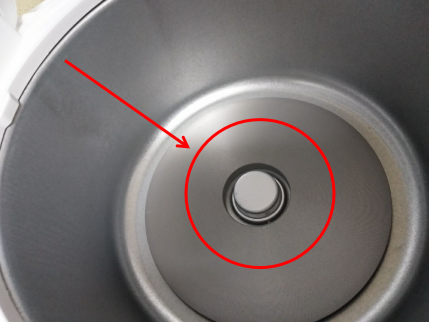 Gaosheng Aluminum Company has more than 30 years' experience on aluminum casting and aluminum electric heating plate manufacturing, and also a producer of stainless-steel heating tubes and iron heating tubes. It's one of the largest aluminum electric heating plate suppliers in China with 120,000 square meters covered area and more than 500 workers. Gaosheng Aluminum Company locates at Foshan Gaoming area, near to Guangzhou, Hong Kong and Macau, thus products are convenient to delivery and transport. Gaosheng Aluminum Company is a main supplier of kitchen and household appliances brand, such as Midea China, Panasonic, Supor, and so on. If you have any questions about rice cooker or aluminum casting or aluminum heating plate, please do not hesitate to contact Gaosheng Aluminum Company.
CONTACT US


Foshan City Gaoming Gaosheng Alum Co., Ltd.
We are always providing our customers with reliable products and considerate services.
If you would like to keep touch with us directly, please go to contact us